Category: German Shorthair Pointer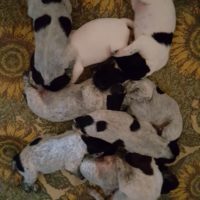 We have currently available 4 Black and White spotted and ticked males, 3 Black and White Spotted and ticked females,...
12/05/2017
Gladstone
Ill
Total views: 909
Price: $ 800.00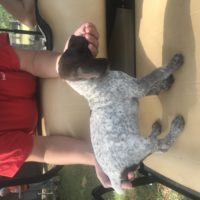 I have one female and 3 male AKC registered German Shorthaired Pointer pups. They are out of champion bloodlines. Both...
09/18/2017
Glennville
Georgia
Total views: 459
Price: $ 1,000.00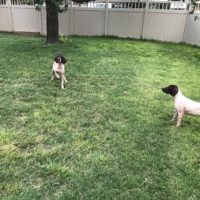 We have 2 female GSP puppies left for sale. $850 each Both PARENTS come from champion bloodlines: 6th generation Rawhides...
06/06/2017
Beaver
Oklahoma
Total views: 2213
Price: $ 850.00
Find the right Hunting Dog for You!